SPINE 001 // dir. Nobuhiko Obayashi
SPINE 001 // dir. Nobuhiko Obayashi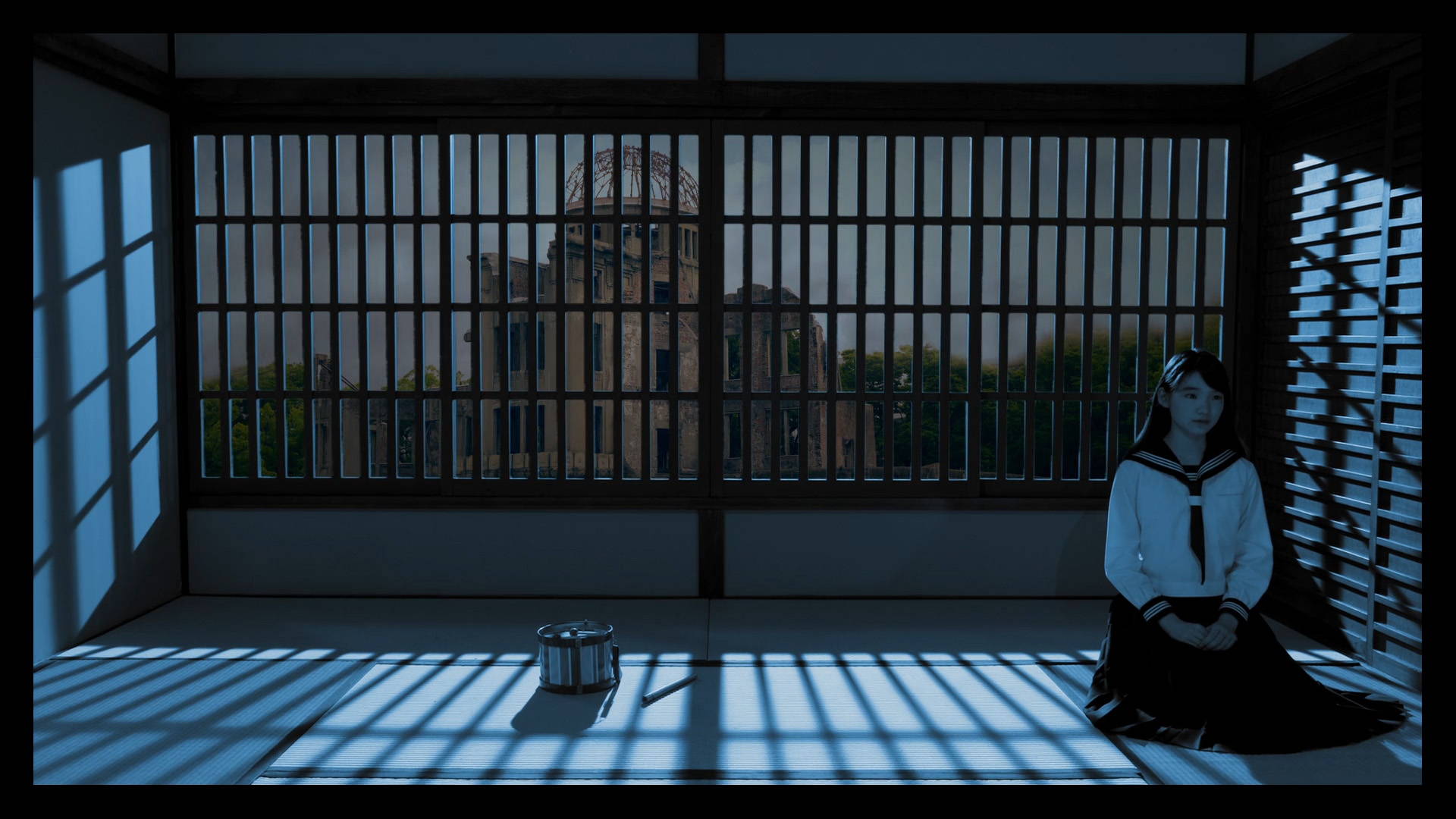 SPINE 001 // dir. Nobuhiko Obayashi
SPINE 001 // dir. Nobuhiko Obayashi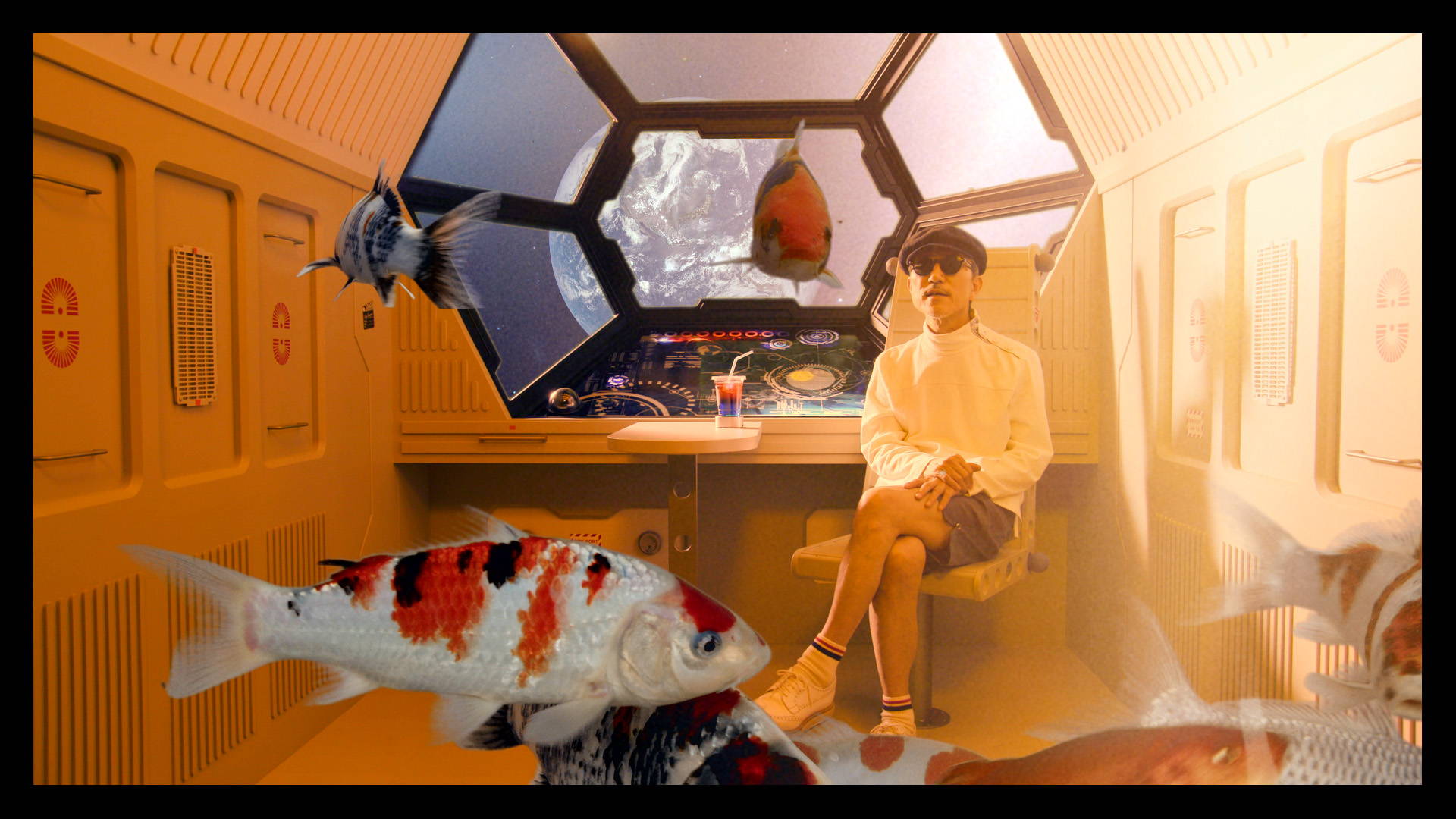 SPINE 001 // dir. Nobuhiko Obayashi
SPINE 001 // dir. Nobuhiko Obayashi
Year: 2020
Runtime: 2h59min.
Country: Japan
Language: Japanese (w/ English subtitles)
Genre: Drama, Comedy, History, Romance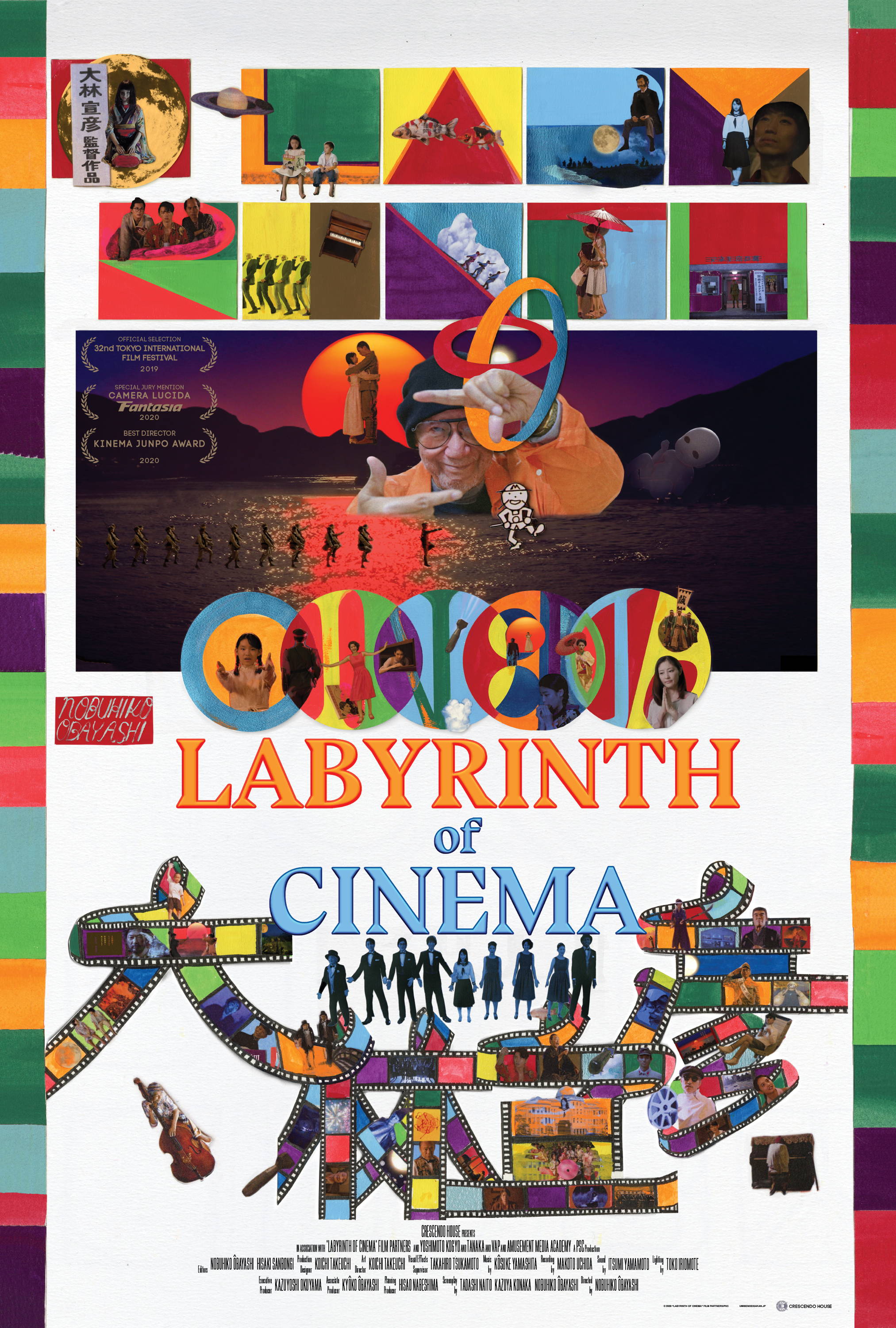 A movie can change the world!
Director Nobuhiko Ôbayashi leaves a message for the new generation. Not just a message—an energetic and powerful entertainment experience, the like of which you've never experienced before!
Setouchi Kinema, the only movie theater on the Onomichi seafront, is about to close its doors. Its last night of existence will be an all-night marathon screening of Japanese war films. When lightning strikes the theater, three young men in the audience find themselves thrown back in time into the world inside the screen. The trio are thrust into the Boshin War, the Second Sino-Japanese War, the Battle of Okinawa and then finally Hiroshima on the eve of the atomic bombing. There, they meet the traveling theater troupe "Sakura-tai". But can they alter the course of destiny to save the troupe?
Filming in his hometown of Onomichi for the first time in 20 years, director Nobuhiko Ôbayashi's final film invites us into an intoxicating and fresh cinematic world. Against a backdrop that traces the history of Japan's wars, Labyrinth of Cinema shapeshifts between styles and genres, drawing influences from silent films, talkies, action flicks, musicals, and more - and creates something triumphantly new and unique in the process. Obayashi, with a boundless optimism, showcases the raw energy within the medium, and the power of cinema to enact real change.
The main cast features Takuro Atsuki, Takato Hosoyamada, and Yoshihiko Hosoda as three youths transported through time into the world inside the silver screen and fated to cross paths with three heroines portrayed by newcomer Rei Yoshida, Obayashi film debutante Riko Narumi and Hirona Yamazaki, who appeared in the director's previous work Hanagatami.
CAST
Mario: Takuro Atsuki
Noriko: Rei Yoshida
Hosuke: Takahito Hosoyamada
Shigeru: Yoshihiko Hosoda
Fanta G: Yukihiro Takahashi
Lt. Sako: Tadanobu Asano
Kazumi: Riko Narumi
Kameji: Shinnosuke Mitsushima
Keiko: Takakao Tokiwa
Kaya: Hirona Yamazaki
CREW
Director: Nobuhiko Obayashi
Script: Nobuhiko Obayashi, Tadashi Naito, Kazuya Konaka
Executive Producer: Kazuyoshi Okuyama
Production cooperation: Kyoko Obayashi
Producers: Tadashi Nakamura, Hiroyuki Ogasawara, Daichi Monden
Planning Producer: Hisao Nabeshima
Cinematography: Hisaki Sanbongi
Editors: Nobuhiko Obayashi, Hisaki Sanbongi
Music: Kosuke Yamashita
Sound: Makoto Uchida
Production Design: Koichi Takeuchi
REVIEWS
"Forget a swan song: Nobuhiko Obayashi's final film is a shriek, a tirade, a lecture and a rollicking action-adventure stuffed into a three-hour pop-art package."
- Devika Girish, The New York Times
"Nobuhiko Ôbayashi's last work starts as a sentimental elegy to cinema-going's golden age but takes us through the heart of Japanese darkness"
- Peter Bradshaw, The Guardian
"In this three-hour-long, exuberantly shot (by cinematographer Hisaki Sanbongi) and imaginatively edited film, the full force of Obayashi's preference for the experimental makes itself felt. Its visual panache is achieved by casually switching between color and black-and-white images, live action and CGI, and shuffling a variety of old-time movies and genres... "
- Deborah Young, The Hollywood Reporter
"Manic, maximalist, and bristling with postmodern bells and whistles, Labyrinth of Cinema is exactly what its title suggests."
- William Repass, Slant Magazine
"Obayashi (1938-2020) delivers an extended fantasia spiked with motifs and ideas from his own long filmography, including time-travel, young sweethearts in peril, interactions between humans, fictional characters and ghosts, a tribute to hand-drawn animation and pastiches of silent-movie grammar...."
- Tony Rayns, Sight & Sound
"On his out way the door, Nobuhiko Obayashi left us wondering how he got all the way from "House" to here without losing faith in humanity and his art"
- Simon Abrams, Roger Ebert
"Instead of a feeble final effort by a dying man, "Labyrinth of Cinema" is bursting with energy, passion and dreamlike invention, and while conveying a strong antiwar message, it is anything but preachy. The tone is that of a cheeky black comedy — minus the cynicism — while the border between reality and fantasy dissolves into a colorful alternative universe that is uniquely Obayashi's."
- Mark Schilling, The Japan Times
"Foremost among these interests is the vitality and dreams of youth....the film's recreations of approximately a dozen different styles of filmmaking [are] deliberately uncanny, a gap which points to its level of metatext. Past, present, and future are indistinguishable inside the projector..."
- Ryan Swen, Hyperallergic
"Labyrinth of Cinema is a true epic, which uses its three-hour runtime as a fully immersive playground of cinematic experiments... It's a definitive final statement by Obayashi, and a confrontation of our ideas of what movies are (a lie), what they represent (a truth), and how we distinguish between the two."
- Soham Gadre, Film Inquiry
"... Labyrinth of Cinema is both a summation of Obayashi's craft and a literal homecoming. The film is a magnum opus that beautifully blends two prominent aspects of the director's existing body of work: It platforms the feverish carnage reflective of Obayashi's existing anti-war films while contrasting the idyllic setting of Onomichi for greater effect. "
- Natalia Keogan, Paste Magazine
AWARDS
Best Director, #2 Film of the Year, Kinema Junpo Awards
Special Achievement Award, Tokyo International Film Festival 2019.
"In order to underline the eternal freedom exhibited in his work, as well as the playful chaos of a film that revisits the history of Japan through its cinema, the jury wishes to award a special mention to LABYRINTH OF CINEMA by the late Nobuhiko Obayashi."
Special Jury Mention, Fantasia International Film Festival 2020
Rotterdam International Film Festival (2020)
Groningen International Film Festival Rotterdam (2020)
Helsinki Cine Aasia Film Festival (2020)
Nippon Connection (2020)
Udine Far East Film Festival (2020)
Taipei Film Festival (2020)
Japan Cuts (2020)
Shanghai International Film Festival (2020)
New From Japan (2020)
Slash Fantastic Film Festival (2020)
Japan Film Festival of Los Angeles (2020)
Black Canvas Contemporary Film Festival (2020) *Competition
Brisbane International Film Festival (2020)
Silk Road International Film Festival (2020)
Vladivostok International Film Festival (2020)
Australia Japan Film Festival (2020)
Toronto Reel Asian International Film Festival (2020)
Theatrical Run (More Dates TBA):


10/20/21 - New York, NY - Metrograph
10/22/21 - Chicago, IL - Gene Siskel Film Center
10/29/21 - Los Angeles, CA - Lumiere Cinemas
10/29/21 - Phoenix, AZ - FilmBar
10/29/21 - Tulsa, OK - Circle Cinemas
10/30/21 - Vancouver, BC - Vancity Theater
11/04/21 - San Francisco, CA - Roxie Theater
11/05/21 - Seattle, WA - Beacon Cinema
11/05/21 - New Orleans, LA - Zeitgeist Theater
11/07/21 -Portland, OR - Hollywood Theatre
11/07/21 - Dallas, TX - Texas Theater
11/07/21 -Vancouver, BC - Rio Theater
11/12/21 - Santa Ana, CA - Frida Cinema (POSTPONED to this date)
12/12/21 - Cleveland, OH - Cleveland Cinematheque
01/21/22 - Madison, WI - UW Cinematheque