SPINE 003 // dir. Zhang Lü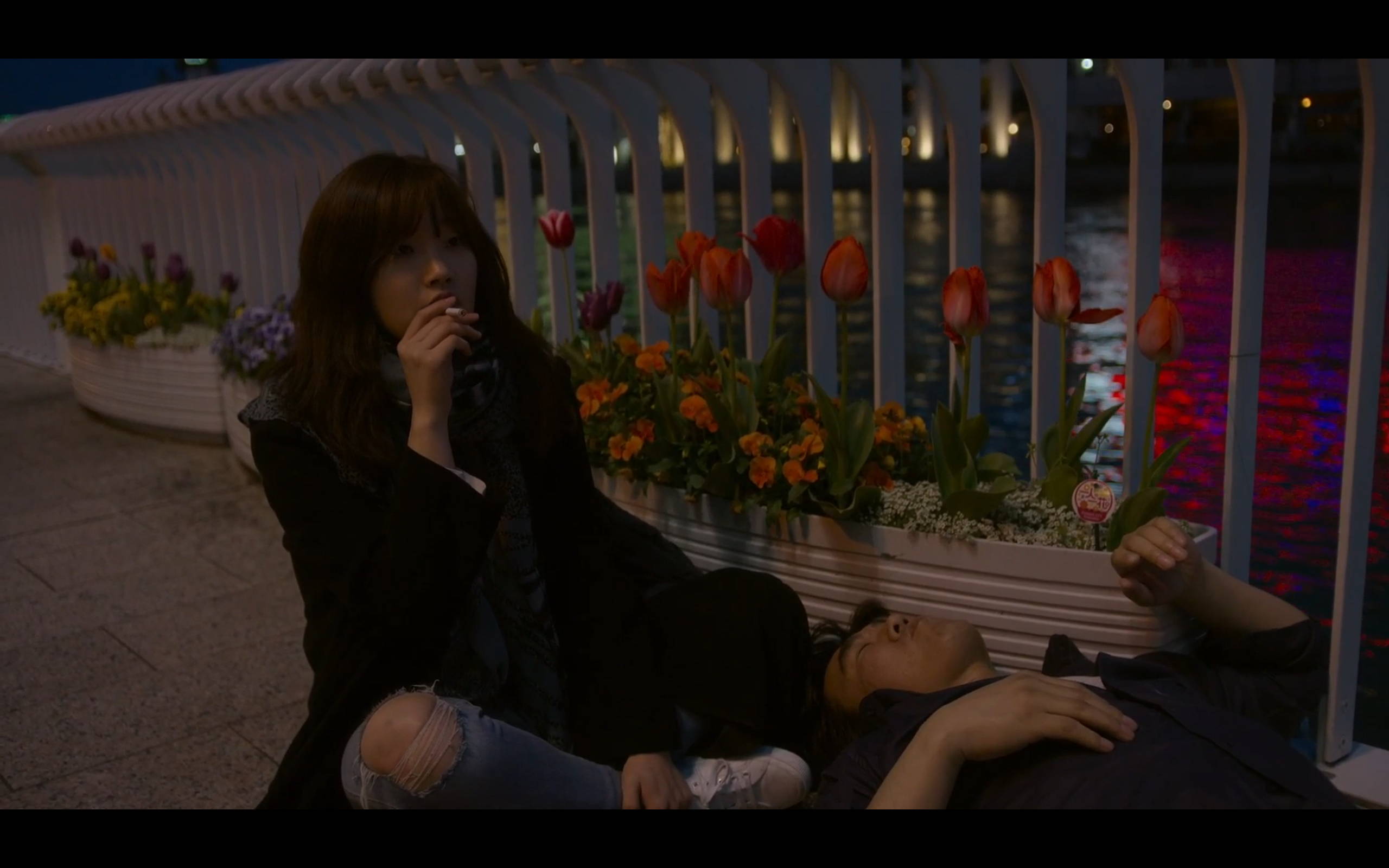 SPINE 003 // dir. Zhang Lü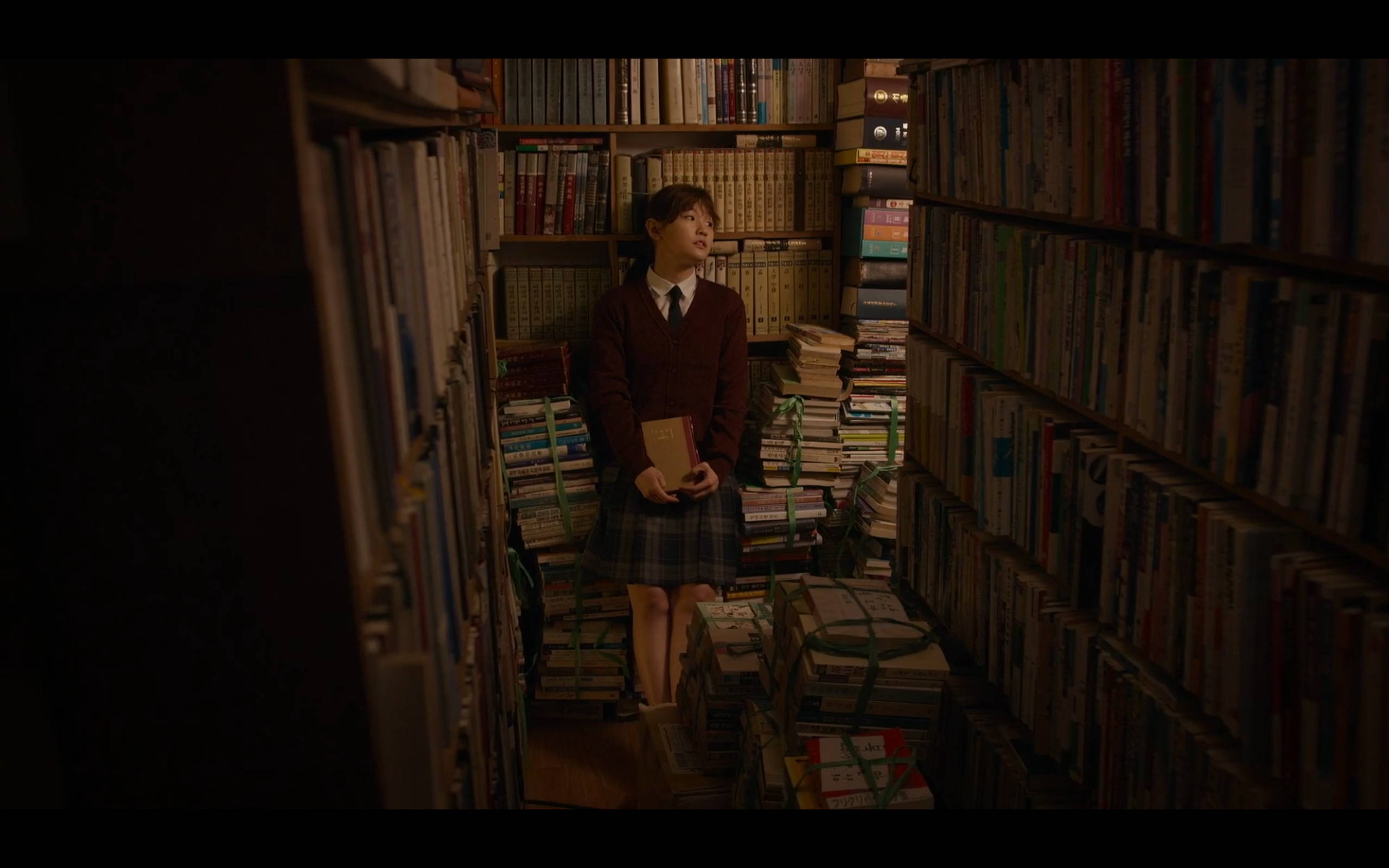 SPINE 003 // dir. Zhang Lü
Year: 2019
Runtime: 1h26min.
Country: Korea
Language: Korean, Japanese, Mandarin (English Subtitles)
Genre: Drama, Comedy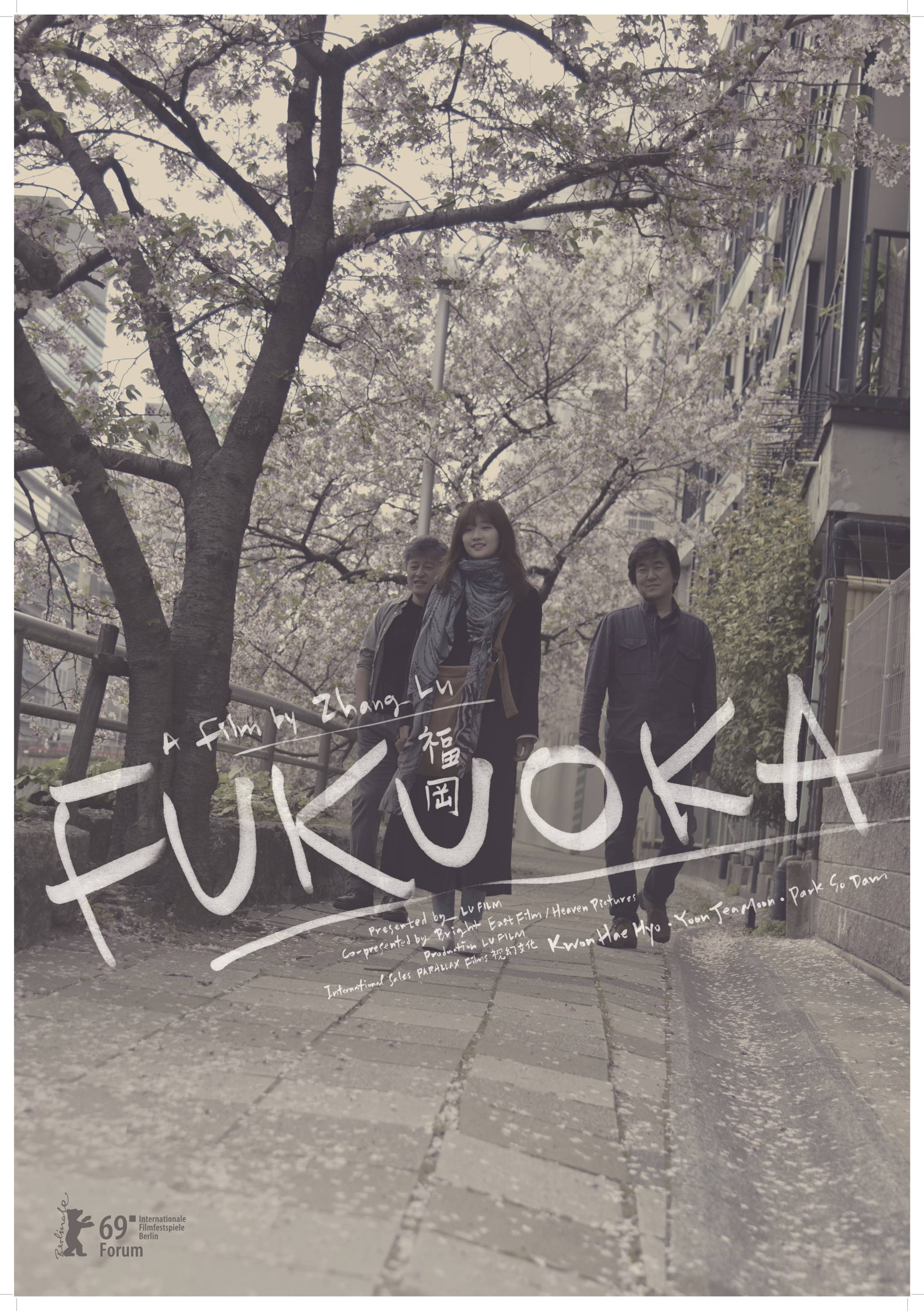 Love is an unending battle between languages, though it can only accept one.
Back in college, Jea-moon and Haehyo were bosom buddies, but their friendship floundered when they both fell in love with the same woman, Soon-yi. 28 years later, Jea-moon, now the owner of a second-hand bookshop in Seoul, travels to Japan to meet his onetime friend, who runs a bar in Fukuoka. He is accompanied by his enchanting young neighbor So-dam, who suggested the meeting in the first place. But in Fukuoka, the traumatic conflict of a long-buried past gradually implodes…
Director ZHANG Lu anchors the plot in realism, in the here and now. And yet the unexpected power outage, the full moon in the night sky, and the TV tower that seems to disappear and reappear all invoke a ghost story, as ZHANG Lu resurrects his characters' haunted pasts.
Zhang Lu's smooth camerawork explores the marvelous locations just as delicately as he does the souls of his protagonists. FUKUOKA is an amusing film about the ability to let go.
ABOUT THE DIRECTOR:
ZHANG Lu is a third-generation ethnic Korean born in Yanbian, Jilin, China in 1962. Zhang Lu began his career with short film Eleven (2000), which was invited to Venice International Film Festival. His debut feature film Tang Poetry (2003) was premiered at Locarno International Film Festival. His second feature Grain in Ear (2005) won ACID award at Cannes Critics' Week and won the New Currents Award at Busan International Film Festival. Desert Dream (2007) and Dooman River (2011) were selected to Berlin International Film Festival. Gyeongju (2014) was in the competition at Locarno Film Festival. He was in the jury of Busan International Film Festival in 2016, and A Quiet Dream was screened as the opening film of the festival that year.
CAST
Hae-hyo: Kwon Hae-hyo
Jea-moon: Yoon Jea-moon
So-dam: Park So-dam
Yuki: YamamatoYuki
CREW
Director & Screenwriter: Zhang Lü
Cinematographer: Park Jung-hun
Producer: Lu Film
Editor: Lee Hak-min
Sound Design: Kim Bong-soo
Sound: Ahn Bock-nam
Production Design: Kim Cho-hea
REVIEWS
"Zhang Lu continues to expand his filmography with another multicultural exploration of otherness, bringing an excellent cast and a winking sense of humour."
- Richard Gray, The Reel Bits
"Fukuoka" is constructed as a dreamlike circle... a mesmerizing piece of art..."
- Alexander Knoth, Asian Movie Pulse
"Zhang Lu playfully and effortlessly employs the gothic horror conventions, which make the story about life-long regrets ambiguous and unpredictable."
- Maja Korbecka, Eastern Kicks
"Whether it be ghosts, illusions or the wishful daydreams of a lonely man, the film speaks to everyone who is haunted by past choices and comes back to question them in a beautifully constructed dreamlike circle."
- Yoon Min-sik, The Korea Herald
AWARDS
Berlin International Film Festival 2019 - Nominated, CICAE Award, Forum Selection
Beijing International Film Festival 2019
New Horizons Film Festival 2019
Fukuoka International Film Festival 2019 - Opening Film
Hong Kong Asian Film Festival 2019
Seoul Independent Film Festival 2019